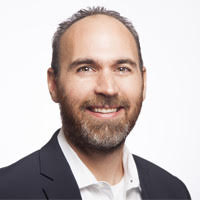 Mentor
Ran Davidi holds interdisciplinary experience in Algorithm Development, Business, and Technology with domain expertise in Artificial Intelligence, Big Data, Optimization and Machine Learning. His past experiences include Director and Executive level roles. Recently he co-founded of a medical software startup and served as CTO and Board Member. He consults early and mid-size stage startups, helps develop and shape the IP, and provides strategic and technological direction.
Ran was a researcher at Stanford University School of Medicine where he focused on radiation therapy and medical imaging innovative emerging technologies. At Stanford he was a lead principal investigator and his leadership in the field was acknowledged with the Department of Defense's Cancer Research Award. He spent nearly a decade implementing and deploying medical software for several applications in the healthcare domain.
Ran holds a BS (Summa Cum Laude) and a PhD in Computer Science, both from the City University of New York. He also has an Electrical Engineering degree from The Technion – Israel Institute of Technology.